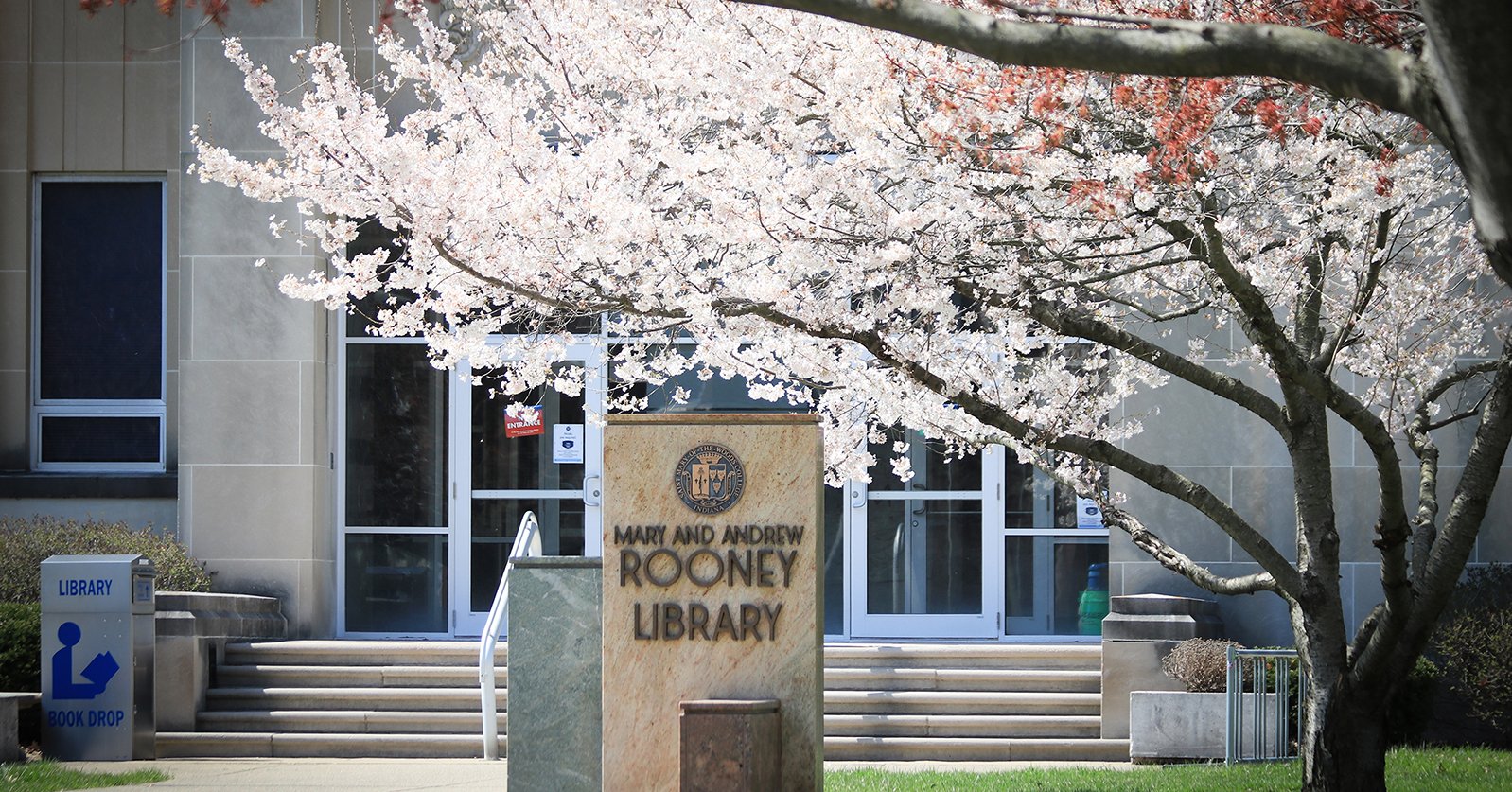 Today's college students are facing ever-increasing financial expenses with traditional textbook prices contributing to the pressure. To combat rising textbook costs and their detrimental effects on student success and retention, the Private Academic Library Network of Indiana (PALNI) launched an initiative: PALSave: PALNI Affordable Learning. Saint Mary-of-the-Woods College, a PALNI supported institution, has begun participating in the program.
PALNI Scholarly Communications Director and PALSave program lead Amanda Hurford recently presented to Saint Mary-of-the-Woods College faculty in order to raise affordable learning awareness and discuss advocacy initiatives. Attendees had the opportunity to learn about the benefits of Open Educational Resources (OER), and how the PALSave program can help them redesign courses to incorporate OER into their classrooms.
The workshop was arranged on the Saint Mary-of-the-Woods campus by Rusty Tryon, Director of the Library and Assistant Professor. "Our faculty are very excited to work with PALNI on exploring opportunities for creating and adopting OER in their courses," Tryon says. "SMWC has always strived to provide an education that empowers students to make a difference in their lives and in their worlds. Giving affordable access to as many students as possible is key to that process."
During the presentation, faculty had the opportunity to engage with the Open Textbook Library by reviewing one of its books and evaluating its quality and applicability to their course. These reviews are part of the Open Textbook Library and will benefit other faculty considering open textbooks.
To support the PALSave initiative, PALNI has joined the Open Education Network (OEN). OEN maintains the Open Textbook Library, and is well known for helping organizations advance the use of open textbooks and practices on their campuses. As a PALNI institution, Saint Mary-of-the-Woods College has the benefit of affiliate status in OEN and the support of a trained team at no additional cost.
PALSave offers many workshops across PALNI's supported institutions following a model set by the OEN. This effort focuses on improving student success and retention by supporting the implementation of course materials that are free to students and customizable by faculty. Through the PALSave initiative, Saint Mary-of-the-Woods College and the other PALNI schools have access to collaborative resources to facilitate OER awareness, education, and engagement in order to encourage faculty to consider OER as an option for their course materials.
Saint Mary-of-the-Woods College faculty participate in PALSave affordable education initiative